Welcome to February!
According to the ground hog we have six more weeks of winter weather - that just means we have at least six more weeks of good quilting weather!!!

I would like to thank all of you who came out and helped us move - we really appreciated it!

With all the help from our quilting family we were able to get everything over to the new building, we are still working on getting everything in its new place, but we are open.

Grand Opening Carnival!!!
Friday and Saturday February 16 & 17
9:30-5:30
Carnival Games - Quilting Prizes!!!
Cotton Candy and Popcorn too!

Just in case you missed it our new address is:
921-A LAKE AIR DRIVE
WACO, TX 76708
A couple of notes about classes - I have to be out of town this weekend so I have to postpone Dear Jane and It's Not a Square until next Tuesday the 13th. Thank you all for understanding!
Bag Club will go on as scheduled.


BLOCK OF THE MONTH PROGRAMS, CLUBS AND CLASSES GALORE!!
(I am only listing those that have available spots)

BLOCK OF THE MONTH PROGRAMS:



THOUGHTS OF THE MONTH - A hand embroidered pattern of the month - to keep as small quilts to display or put together into a quilt of encouragement. $10 month




VINTAGE SHIRTINGS AND DRESS PRINTS SAMPLER - A beautiful quilt of vintage prints. $17 month





JOURNEY'S END by Kim Diehl for Henry Glass. A Quilt Block House Pattern - 6 month program. $23 Month




LIVING IN THE MOMENT: by Material Girlfriends for Studio 37 Fabric - a 12 month program. $11 per month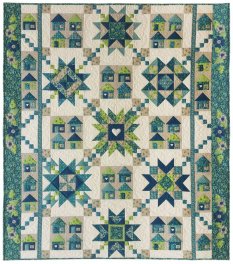 MYSTICAL PRISM: A New batik bom from Tonga Batiks and a Wing and a Prayer Designs. $20 MONTH.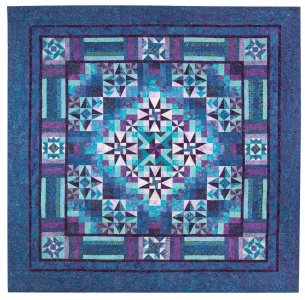 LEGENDARY LOVES: $23 MONTH. Begins November 1st.




NIGHT STONES - A Row of the month quilt from Marcus. This is a 6 month program - for only $12 a month!





Flower Dance - A Machine Embroidery BOM and Class. This will begin January and will meet each month on the Fourth Thursday at 5pm. Monthly cost is $30.






IT'S NOT A SQUARE
A 12 month program from Marcus Fabrics - Sign up and purchase your book, then on your first class purchase the fat quarter bundle, then each month the booklet and class is just $10. Begins February and will be held each month on the 2nd Friday at 10am.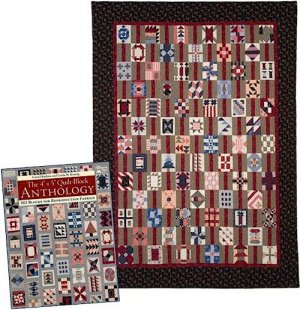 Aunt Grace's Basket of Scraps - $26 Month
A 9-month program from Marcus Fabrics - This is a combination of applique and pieced blocks. Sign up and purchase your book, then each month you will pick up your fabric kit.
This BOM starts in February.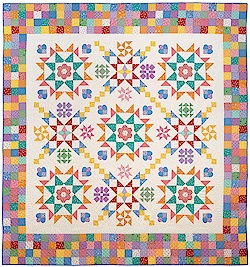 Painter's Garden - Your Choice of Pieced ($24 Month) or Appliqued ($29 Month)
A 9-month program from Marcus Fabrics with your choice of how you complete the middle - pieced or appliqued. This BOM starts in March.







Bristle Creek Farmhouse - $24 Month
A 12-month program from Marcus Fabrics.This BOM begins in January.






There are more Blocks of the Month - But I can't find them right now so I will find them and get them out in another newsletter



CLUBS/CLASSES:

Coffee and Kaffe - Meets on the first Tuesday of the month at 10am. An informal group that will be discovering new patterns and ways to use Kaffe Fassett's fabric collections. Free Club

Longarm Quilters Club - Meets on the Thursday after the first Wednesday (the day after HQ Ruler Club) of each month at 10am. We meet discuss problems and solutions, have show and tell and learn a new technique/ruler or foot. The cost of this class is $10.

HQ Ruler Club - Meets on the first Wednesday of each month at 10am. Each month will feature a new Handi Quilter ruler. We will watch the video together, and then we will all practice with our new rulers. These rulers are exclusive to club members and will not be sold to the public until next year. $20 to join then $29 per ruler.


Westalee Ruler Club: Each month we will be learning a different ruler for quilting using your domestic machine. This class will begin in February and meet on the fourth Thursday at 1pm. If you would like to sign up for this class please come with your machine model in hand so that if you don't have a Westalee ruler foot or rulers we can get them ordered for you. If you already own the ruler set you may still attend the class! Class fee is $20

Year Long Sampler Class -Meets on the third Saturday of the month at 10am. In this class you will be crafting blocks each week and will have a completed quilt at the end of the year. Cost $59 Adults meet at 10am and the Children's class meets at 1pm - both classes will make the same quilt!







Kimberbell Embroidery Club - This club will meet on the third Tuesday of the month at 10 am. Each month you will receive an exclusive Kimberbell Club pattern digital file and printed instruction sheet. Cost of this class is $20.


Prairie Women's Sewing Circle - Meets on the third Thursday of the month from 2 - 4pm. This is one of my favorite clubs, come sit and sew with us as we travel with our ancestors and learn about the history of quilting. Each month we receive a new pattern and have a great time at show and tell. Cost is $60 for the 6 month program. We will be beginning a new journey - Journey 3 in March- sign up now to secure your spot!!!

In addition to these classes we have partnered with McLennan Community College to teach the following:

T-Shirt Quilts
Intro to Machine Quilting
Finishing a Quilt
Technique Classes
Introduction to Quilting
Beginning Quilting and Intermediate Quilting.
You can see our full schedule in the MCC Continuing Education Books or online at www.mccandyou.com You can enroll for any of the classes by calling 254-299-8888
Again, thank you all for your continued support of the shop, I really enjoy spending time with you all and helping you finish your quilts.
Until I see you, please be safe, happy, and quilting!

Angela