Happy Fall Y'all!!
I hope you all are having a great beginning to the fall season! We are celebrating with a 15% discount on all orange and black blenders as well as all fall and Halloween fabrics for the month October!!

Fellow quilters, I have had many stop by and say they aren't receiving my newsletter. Please pass this along to your friends and let them know that I have been in contact with the publisher and they said to make sure you add info@tomorrowsquilts.com to your contact list as the setting on the internet change and what may allow the newsletter through today may block it tomorrow unless I am a contact. Thank you!!!!

We will be having Sharon Wilhelm here on Wednesday to kick off our Barn Quilt Trails Block of the month! I am very excited about this program! We still have a few seats available if you would like to join us on this coloring and embroidery journey!!

This month I was suppose to be in Corsicana, Texas on the 13 & 14 at their annual Quilt Show, however due to a glich with the programming I will not be able to set up there. However, I really enjoy this show and the ladies who sponsor it - I love all the hand quilted quilts and watching them quilt the next raffle quilt is always a delight so if you get a chance please go on over to Corsicana and visit! The show runs from the 3rd to the 23rd.

It seems that everyone is catching the Holiday spirit early and so we will be having some great promotions between now and Christmas - so be on the look out for emails coming during the next few weeks. I know that all of you are looking forward to Quilt Festival in Houston. The very next weekend Handi Quilter Educator Diane Henry will be here to teach us all about Handi Quilters, Quilting and Possibly...dare I say it? ....Thread!! I am trying to work something out so that Diane can come a day early and we can have a Thread Therapy Session with one of Dr. Bob's gurus about Superior Thread - please let me know if you would be interested in doing this so that I can get it on the books if I have enough interested participants for a class!!

Handi-Quilter is still offereing End of Season sales on their Avante and Fusion machines and I still have some Janome machines, as well as my Avante and Pro-Stitcher demos for sale. Please come see all the great things that are marked to move - I don't want to move things to the new store if I don't have to - better to just let them ship it!

So yes, the rumors are true I have been looking for a place to move as we are just busting at the seams here. I have found a place, but as of yet don't have everything firmed up, once I do you all will be sure to know!! The time frame for the move - I am hoping by the end of January if not earlier :) -but again nothing is firm yet.

We are rearranging the shop again as we have several new limes that have arrived they include:
Charlie Brown and Snoopy - Good Friends
Modern Antiques
Allison Glass - Sun Print
Alaskan Artist John Van Zyle's Prints
Bro.ther Sis.ter
Andover's Patriotic 2017 Collection
Aged to Perfection
and a large collection of Shannon Fabrics Double Gauze with examples and patterns!


I have decided to highlight one of the blocks of the month each month in addition to listing them - I hope you enjoy a little more in-depth information on what we offering :)

The Conestoga Crossing program is a great educational endeavor as well as a gorgeous quilt. Each month you will get historical information about the era of the wagon train and America's journey west. I know that you all are not History professors like me, but I do hope you enjoy learning about our history as you piece such a beautiful quilt for your bed! The program is a 12 month program for $26 per month. Check it out below!

BLOCK OF THE MONTH PROGRAMS, CLUBS AND CLASSES GALORE!!
(I am only listing those that have available spots)

BLOCK OF THE MONTH PROGRAMS:


CONESTOGA CROSSING - 12 month program. $26 per month - travel across the west as you complete your blocks







THOUGHTS OF THE MONTH - A hand embroidered pattern of the month - to keep as small quilts to display or put together into a quilt of encouragement. $10 month




VINTAGE SHIRTINGS AND DRESS PRINTS SAMPLER - A beautiful quilt of vintage prints. $17 month


SOUTHERN VINTAGE - A beautiful pink, turquoise and tan sampler. $21 month






JOURNEY'S END by Kim Diehl for Henry Glass. A Quilt Block House Pattern - 6 month program. $23 Month Begins July 1st.


SIMPLE WHATNOTS CLUB 6: Eight Small Quilts by Kim Diehl this is a quilt a month program. $46 month.
Begins July 1st.



LIVING IN THE MOMENT: by Material Girlfriends for Studio 37 Fabrics: Begins September and is a 12 month program. $11 per month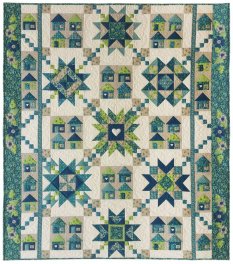 MYSTICAL PRISM: A New batik bom from Tonga Batiks and a Wing and a Prayer Designs. $20 MONTH.
Begins August 1st.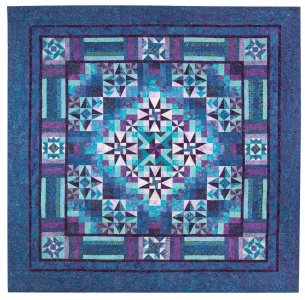 LEGENDARY LOVES: $23 MONTH. Begins September 1st.


IT'S NOT A SQUARE A 12 monnth program from Marcus Fabrics. - $15 MONTH
Begins August 1st.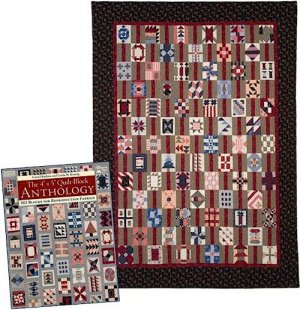 NIGHT STONES - A Row of the month quilt from Marcus. This is a 6 month program.
$12 a month begins August 1st.



UPCOMING BLOCK OF THE MONTH PROGRAMS:
more information coming soon on these! Sign up now to insure your spot!

Flower Dance - A Machine Embroidery BOM and Class.




Aunt Grace Basket of Scraps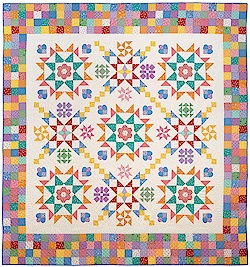 Painter's Garden - Applique or Piecing - your choice!



Bristol Creek Farmhouse


CLUBS/CLASSES:

Coffee and Kaffe - Meets on the first Tuesday of the month at 10am. An informal group that will be discovering new patterns and ways to use Kaffe Fassett's fabric collections. Free Club

Longarm Quilters Club - With the exception of this month the club meets on the first Wednesday of each month at 1pm and 3pm. We meet discuss problems and solutions, have show and tell and learn a new technique/ruler or foot. The cost of this class is $10. This month we will meet on Thursday due to the kick-off of the Barn Quilt Coloring and Embroidery class is on Wednesday.


Kimberbell Embroidery Club - This club will meet on the third Tuesday of the month at 10 am. Each month you will receive an exclusive Kimberbell Club pattern digital file and printed instruction sheet as well as a kit. Cost of this class is $20. You may join at anytime!




Prairie Women's Sewing Circle Journey 3 to Begin in January!!!- Meets on the third Thursday of the month from 2 - 4pm. This is one of my favorite clubs, come sit and sew with us as we travel with our ancestors and learn about the history of quilting. Each month we receive a new pattern and have a great time at show and tell. Cost is $60 for the six month journey.

In addition to these classes we have partnered with McLennan Community College to teach the following:
T-Shirt Quilts
Intro to Machine Quilting
Finishing a Quilt
Machine quilting with your Embroidery Machine
and Kid Camps!
You can see our full schedule in the MCC Continuing Education Books or online at www.mccandyou.com You can enroll for any of the classes by calling 254-299-8888

I feel like I have forgotten a ton of stuff I was going to tell you all - please look at the calendar online we have tons of things going on!!And will be starting make and takes soon!!!
Again, thank you all for your continued support of the shop, I really enjoy spending time with you all and helping you finish your quilts. Until I see you, please be safe, happy, and quilting!

Angela